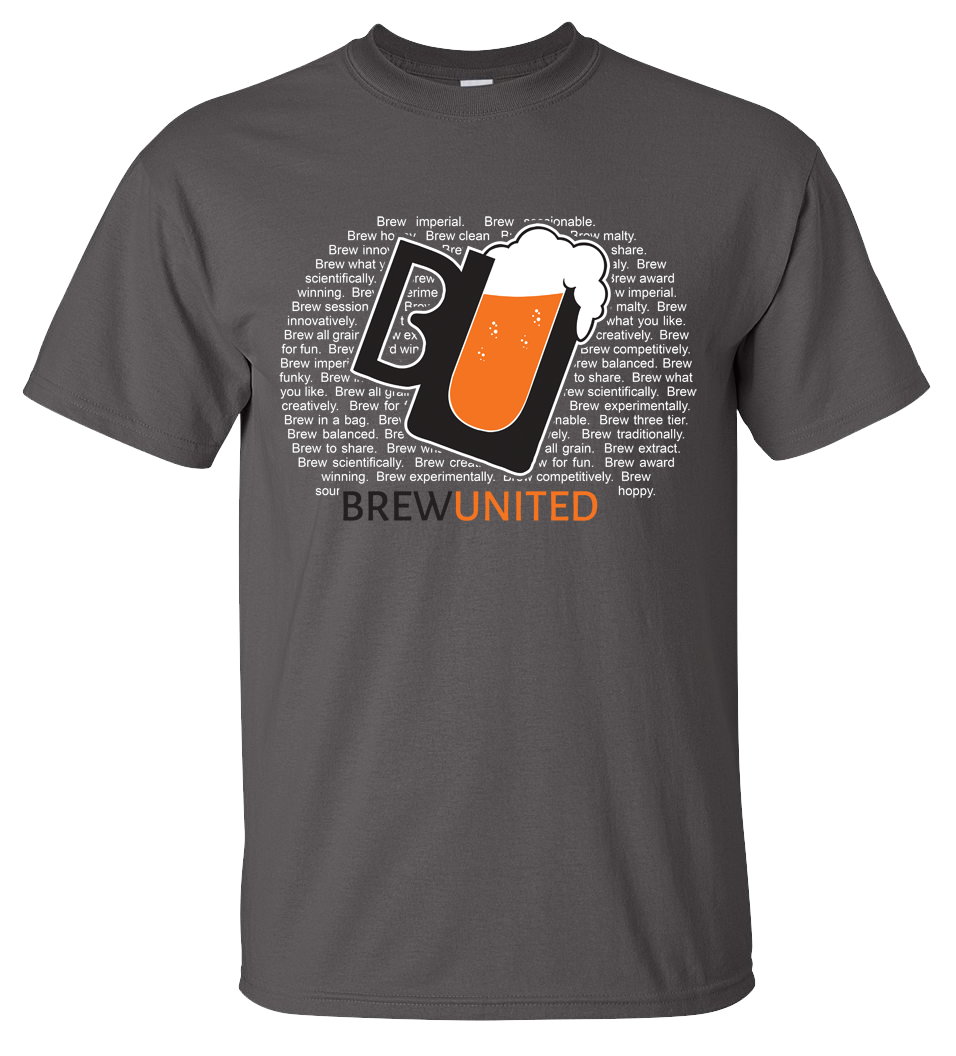 Brewing is a fantastic hobby that appeals to brewers in a wide variety of ways. Some enjoy the experimental aspects, while others find pleasure in connecting with hundreds of years of tradition. Some brew competitively, some brew for fun. Some brew huge, imperial strength beers, while others focus on easy drinking, sessionable brews. And of course, the flavors, ingredients, and processes of the beers and the ways that they are made encompass a variety limited only by the imagination.
Whatever your pleasure, whatever your interest, we all share a common thread in our love for brewing;
we all Brew United
. Now, you can show off your passion for brewing with a first edition BrewUnited tee shirt!
Shirts will be on sale until December 2nd.
At this time, the shirt sale has ended. If you still wish to purchase one, please contact olansuddeth AT gmail.com - we have a limited number of extras ordered.
Delivery details:
shirts will be printed once the order window is completed on December 2nd, then shipped via first class or priority mail. Shirts should be in hand by December 15th-20th - just in time for the holidays.