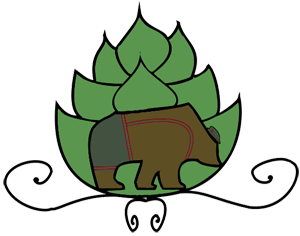 Intro
Well, it's been a week since my last post and I have been considering very carefully how to proceed on our journey. I originally said I would take the reader through a brew-day, but, after reconsideration, I came to the conclusion that the best line of attack will resemble closely how we all, as home brewers, plan our brew days. After all, planning comes before brewing!
Most brewers will, firstly, determine the style of beer that they wish to brew. I think it is pretty clear from my last post that I've chosen a Kölsch. Second, and this is where brewers may take a differing approach; the brewer will consider the appropriate grain bill. A Kölsch's grain bill primarily consists of Pilsner malt, and perhaps one (possibly two) other addition(s). Because I want to start right from the basics and work upward, I will be sticking to a 100% Pilsner grain bill to start off. This will give me a good benchmark to work from. I can then substitute in some wheat malt or Munich malt at a later date. The differences can then easily be compared.
In this post I want to concentrate on a topic closely related to the grain bill: the mash schedule. Many readers may be wondering how Kölsch beers differentiate themselves. Indeed, the grain bills are pretty similar. We will also find in posts to come that the hop additions and the yeasts used are fairly common amongst brewers of Kölsch. Nevertheless, there are differences between every Kölsch, and these differences are affected by a number of factors, one of these being the mash schedule.
It is now a good time to introduce the reader to a few books that will be considered along this journey, and, hopefully, will help us towards brewing a fantastic Kölsch. The first book is called,
A Text-Book of the Science of Brewing
by Edward...
[
read more...
]
Please support BrewUnited by using our Amazon affiliate link when doing any shopping there - be it for homebrewing or for your regular shopping!
Two isolated mash runs integrated at chilling? The suspense is killing me!
posted by
Dustin
on 12/05/2014 at 04:06:14 PM
---
Permalink
Tags for this post: Kölsch, Grizzly Bear, mash, science, books, amylase, alpha, beta, maltose, dextrin